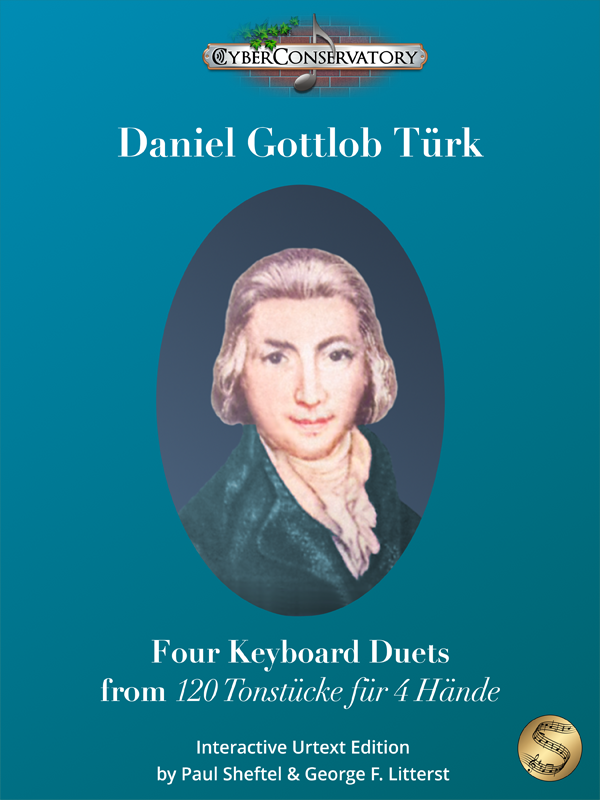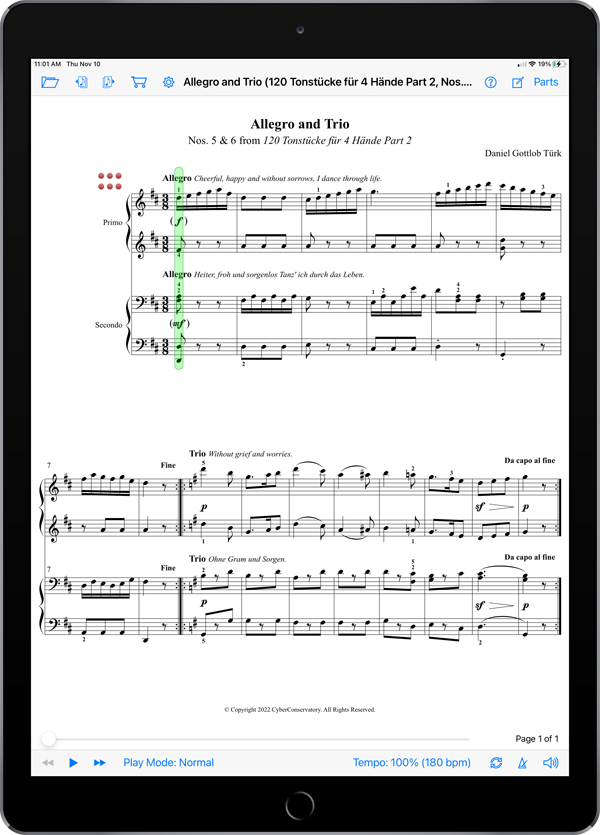 Four Keyboard Duets from 120 Tonstücke für 4 Hände by Daniel Gottlob Türk
Known especially for his easy and small pieces for the aspirational keyboardist, Daniel Gottlob Türk is little known for the 120 delightful duets that he wrote late in life.
This SuperScore album contains four specially chosen duets that are playable by late elementary to intermediate level pianists. The album includes a biography of the composer, performance suggestions, a discussion of Türk's music notation and use of the appogiatura, and facsimile pages from the original publication.
Primo and Secondo parts have been recorded by Paul Sheftel. Practice your part while Paul plays the other—at any tempo—as you prepare for your first rehearsal with a live partner!
Contents
Four Keyboard Duets (Piano Four Hands)
—from 120 Tonstücke für 4 Hände
—composed by Daniel Gottlob Türk
Allegro and Trio

Dance

Presto

Rondo with Two Trios
—Facsimile pages from the original publications
Enjoy these examples of music playback in SuperScore!