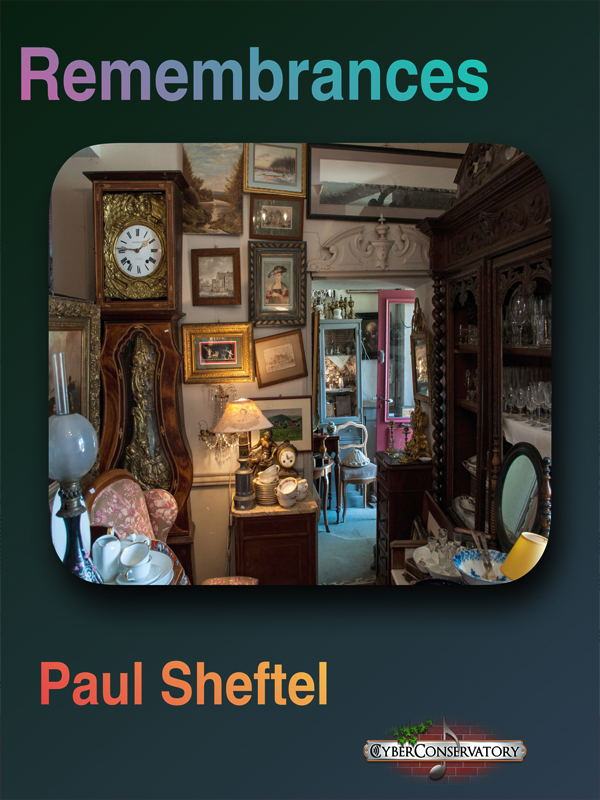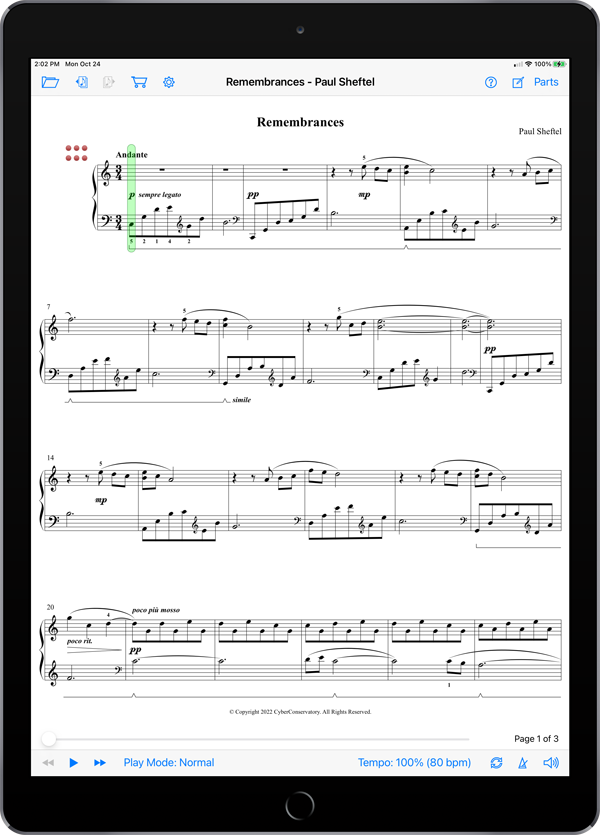 Remembrances by Paul Sheftel
Remembrances is a lovely, romantic work immbued with the spirit of a nocturne. It provides a wonderful opportunity for the intermediate level pianist to project heart-felt emotion.
This work has immediate audience appeal. Best of all, the composer has supplied he own MIDI recording for this album!
Contents
Remembrances
piano solo by Paul Sheftel
MIDI performance by Paul Sheftel
Enjoy these examples of music playback in SuperScore!