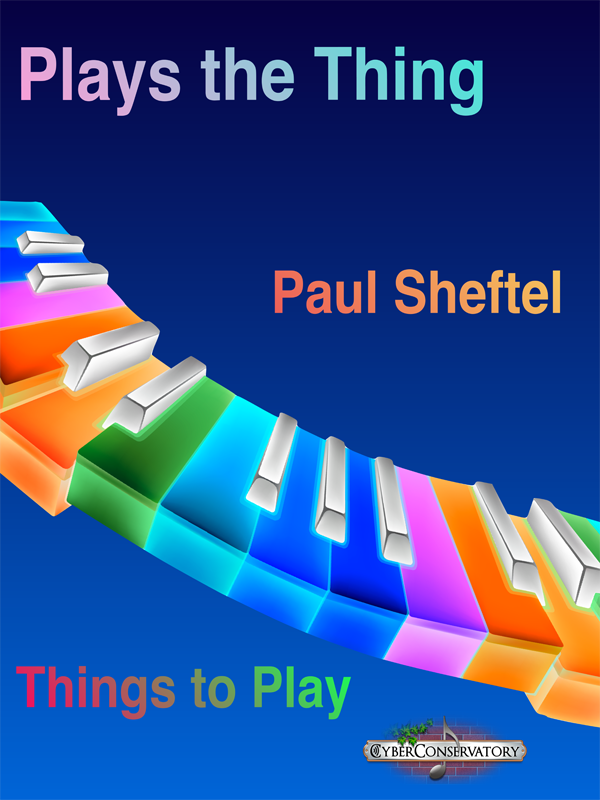 Play's the Thing • Things to Play by Paul Sheftel
How do you describe an album whose contents can be described with various combinations of these words: contemporary, satirical, eccentric, sentimental, humorous, lyrical, wistful, and/or energetic? Such an album is best described as "sheer fun!"
Paul Sheftel has put together a marvelous collection of 15 pieces for early-intermediate-to-intermediate level pianists of all ages. Seven of the works are built around consistent patterns and are easy to learn. The remainder require a bit more effort but are quite manageable.
MIDI recordings have been provided by the composer, himself!
Contents
Bouncing Around
Cordon Blues
Criss Cross
Czerny's Journey
Dig Ludwig
Flying Around
Horsing Around
Jean's Blues (Autumn Levis)
Leopold Grows Bold
Paul's Reverie
Prelude
Rolling Rock
Sea Sixths
Tea Time at the Plaza
Whisking Around
Enjoy these examples of music playback in SuperScore!
Play's the Thing • Things to Play