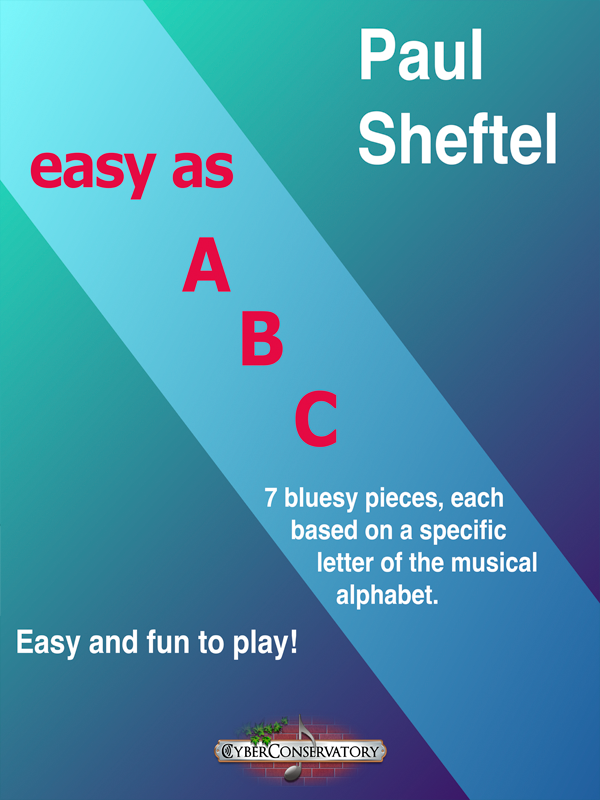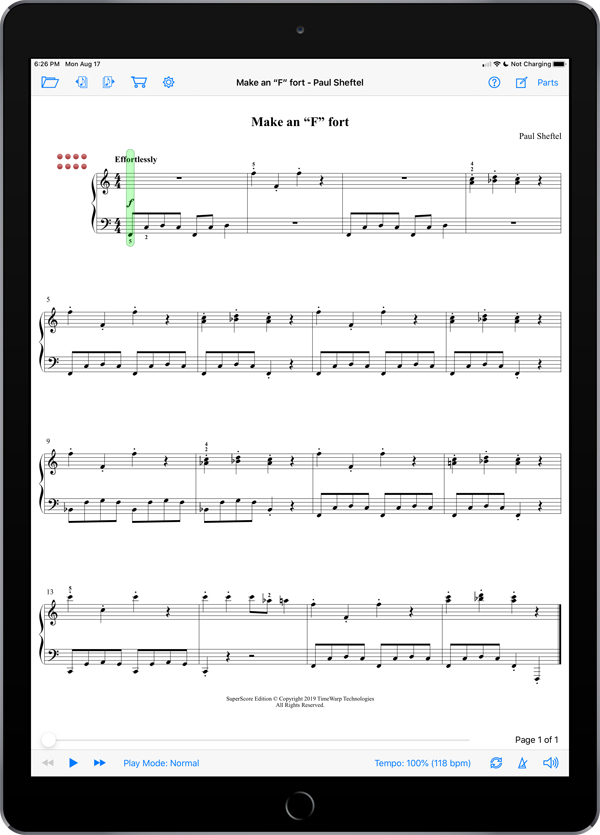 Easy as ABC by Paul Sheftel
Are you ready for your first blues experience? Easy as ABC provides a fun introduction to the blues. Each piece emphasizes a different note of the musical alphabet. Paul Sheftel has brilliantly created these pieces using patterns that are easy to learn by the pianist who has had 1-2 years of lessons. Best of all, MIDI backing tracks and a recording of the solo part have been provided by the composer himself!
Contents
"A" nother
To "B" or Not to "B"
Now You "C" It
"Dee" licious
Play It with "Eees"
Make an "F" fort
"Gee" pers
Enjoy these examples of music playback in SuperScore!
Easy as ABC

 in SuperScore