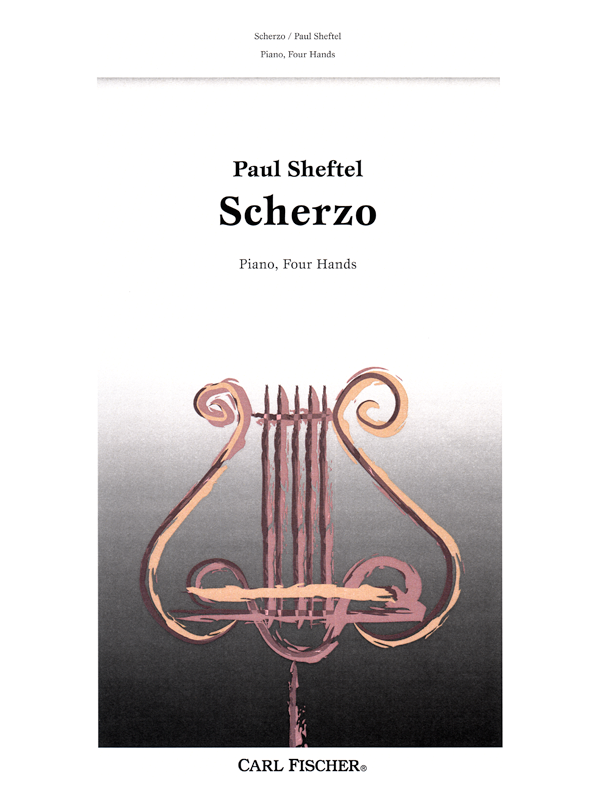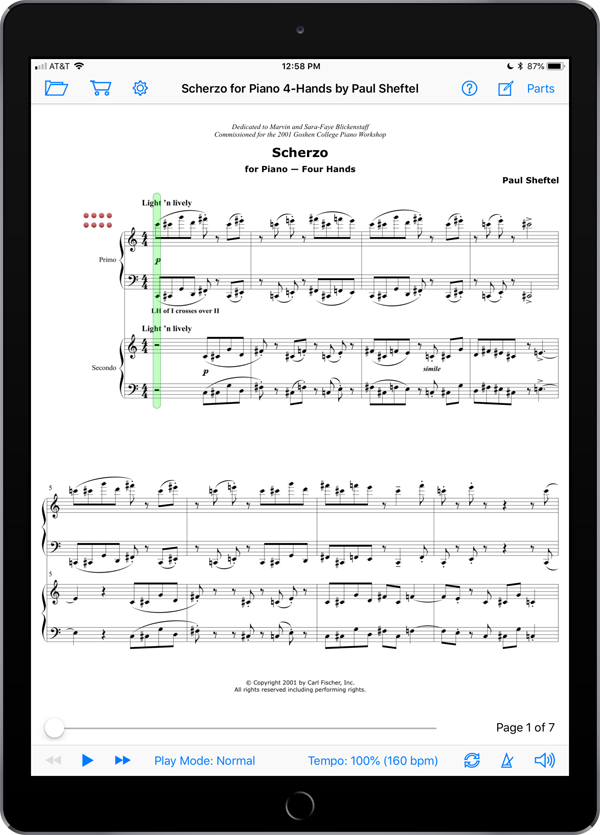 Scherzo for Piano Four Hands by Paul Sheftel
Commissioned for the 2001 Goshen College Piano Workshop and dedicated to Marvin and Sara-Faye Blickenstaff, Scherzo is a rollicking duet, full of energy. Composed for early advanced level pianists, the work features interesting chromaticism, surprising accents, and unusual hand-crossings.
MIDI performances of both parts have been recorded by the composer to serve as a model and to enable each pianist to practice in the absence of the other.
Show or hide parts in SuperScore. Practice your part while SuperScore plays the other part. Set your own tempo. Loop sections for repeated practice.
Have fun playing with your real or virtual duet partner!
This is a Carl Fischer publication, available in SuperScore.
Contents
Scherzo for Piano 4-Hands
Show or Hide Either Part
Both Parts Recorded by the Composer
Mute or Unmute Playback of Either Part
Enjoy this example of music playback in SuperScore!
Scherzo for Piano Four Hands in SuperScore