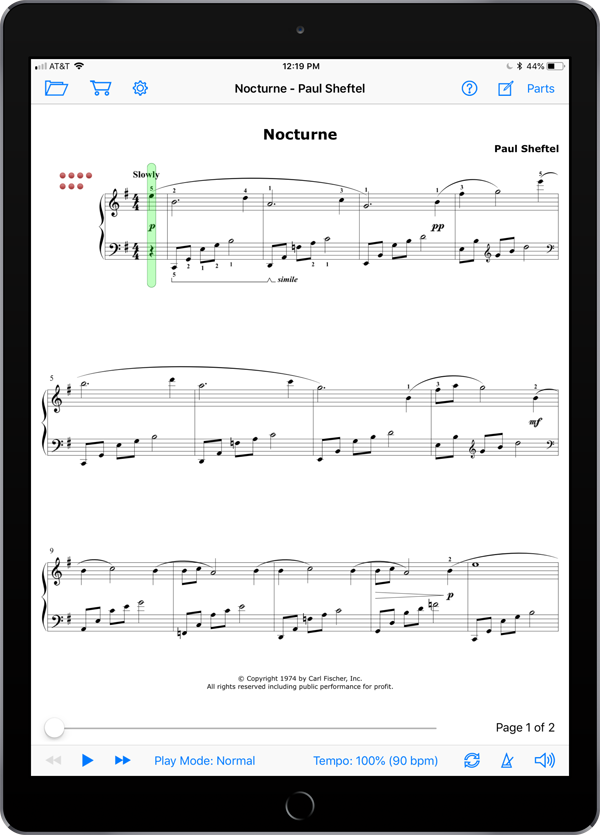 Nocturne by Paul Sheftel
This is a popular student composition that is also published as part of Carl Fischer's 17-piece album, Interludes by Paul Sheftel. All of the pieces in Interludes are composed as "stepping stones" for late elementary and early intermediate level pianists, designed to help them overcome some of the early hurdles in the development of independent fingers, hands, and feet.
This version of Nocturne includes poetic and motivating MIDI backing tracks that will put a smile on the face of all aspiring pianists, regardless of age. Both solo and backing tracks have been recorded by the composer, himself!
Use these pieces with an acoustic or digital piano and enjoy playing along with the MIDI accompaniments!
Contents
A favorite selection from Interludes
Includes a MIDI performance with backing tracks, recorded by the composer

Practice one hand while the composer plays the other
Perform with or without the backing tracks
Enjoy this example of music playback in SuperScore!