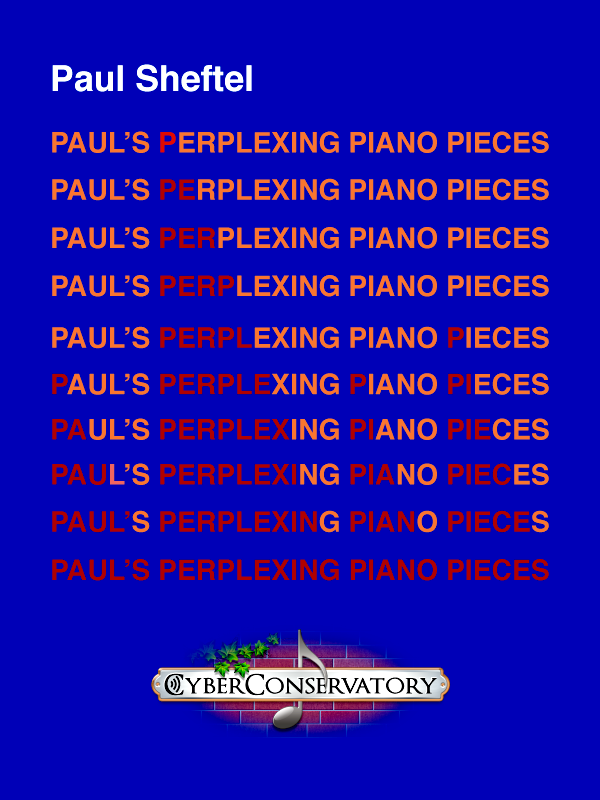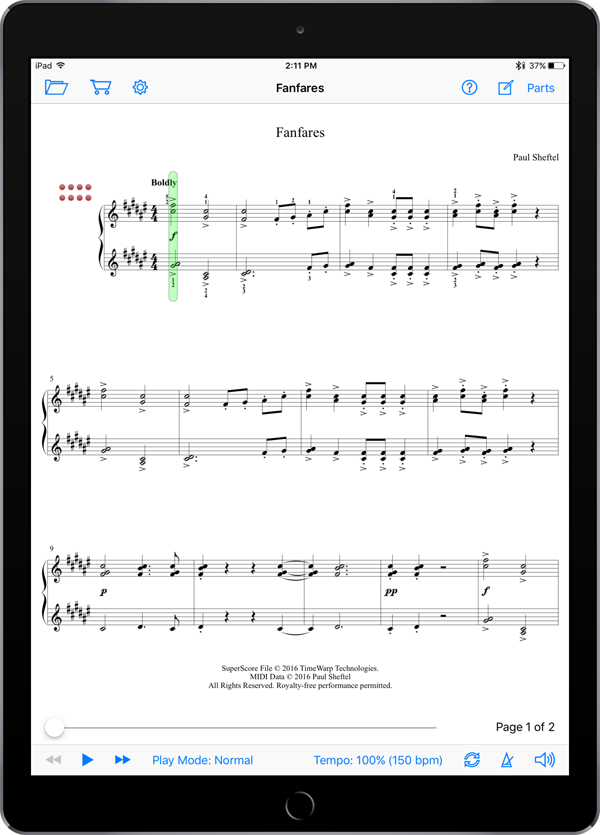 Paul's Perplexing Piano Pieces by Paul Sheftel
This album offers 10 remarkable piano pieces that capture the spirit of late 20th century sonic adventure. Relatively short and accessible to intermediate/late intermediate level pianists, these pieces include engaging MIDI accompaniment tracks. Model MIDI recordings have been provided by the composer.
Use these pieces with an acoustic or digital piano and enjoy playing along with the MIDI accompaniments!
Contents
Bbdbdll
Calls and Echoes
Fanfares
Invention
March
Runes
Shifting Meters
Skipping Sisyphus
Still Moments
Toccata
Enjoy these examples of music playback in SuperScore!
Paul's Perplexing Piano Pieces in SuperScore