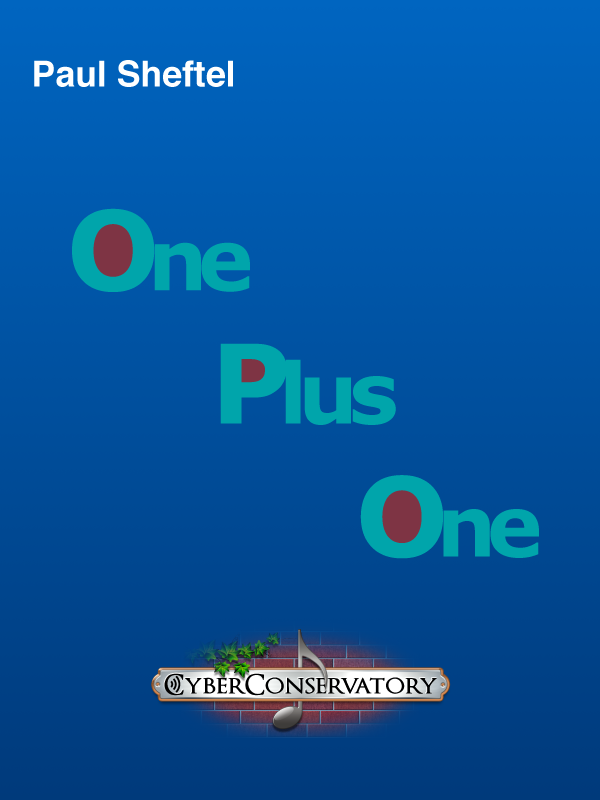 One Plus One by Paul Sheftel
One Plus One consists of 14 solo pieces with optional piano accompaniments playable by teacher or another student on the same keyboard. These pieces are intended for early intermediate level students of all ages.
Each piece is based on a different scale or mode. Instrumental MIDI backing tracks are included to inspire the imagination and motivate practice.
Show or hide parts in SuperScore. Practice your part while SuperScore plays the other part. Set your own tempo. Loop sections for repeated practice.
Have fun playing with your real or virtual duet partner!
Contents
Chant
Hither and Thither
Melody
Mirrors
Mysteries
Peggy Babcock, Peggy Babcock
Pro and Con
Rituals
Round & Rough & Ragged "Rock"
Song
Spirals
Squirmy
To and Fro
Wistful Thinking
Enjoy these examples of music playback in SuperScore!
One Plus One in SuperScore