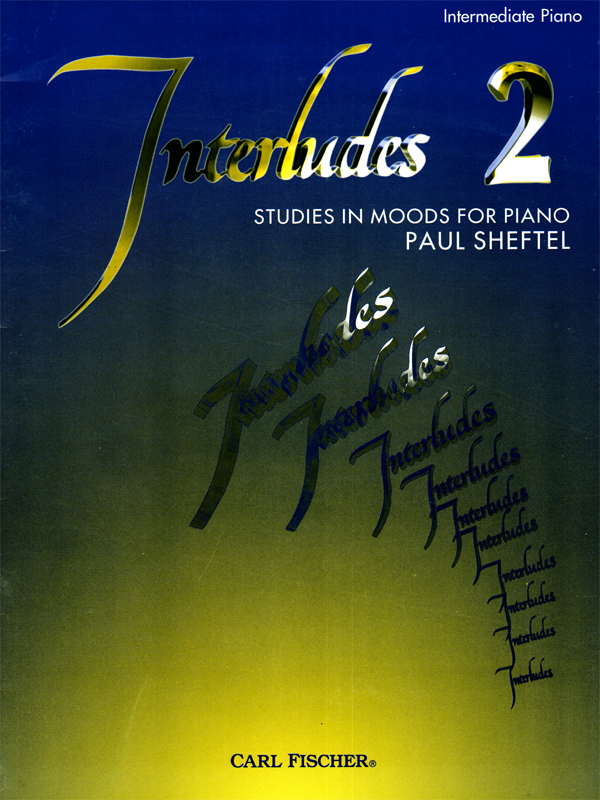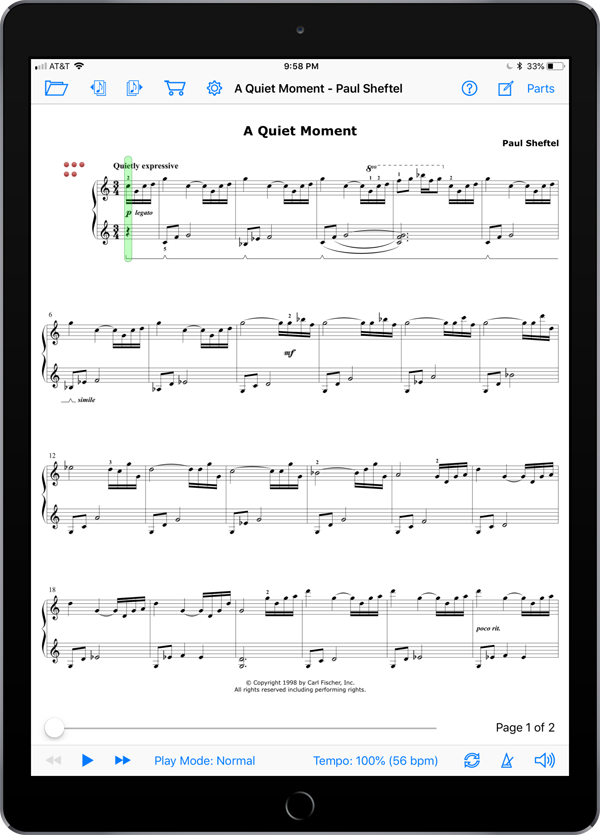 Interludes 2 by Paul Sheftel
Paul has composed 15 intermediate-level compositions as "stepping stone" pieces for aspiring pianists. Enjoy these character pieces as you develop your technical skills. Each piece concentrates on just a few keyboard issues having to do with coordination, dexterity, the pedal, or interpretation.
Best of all, the composer has provided fun MIDI backing tracks and has recorded the solo parts himself!
This is a Carl Fischer publication, available in SuperScore.
Contents
A Quiet Moment
Balancing Act
For Keeps
Interlude
It Again Sam
Listen to the Bells
Maybe Yes or Maybe No
Mischief
Prelude
Strawberry Ice Cream
Sweet Dreams
The Chase
The Game by the Rules
The Wanderer
Wonderment
Enjoy these examples of music playback in SuperScore!
Interludes 2 in SuperScore