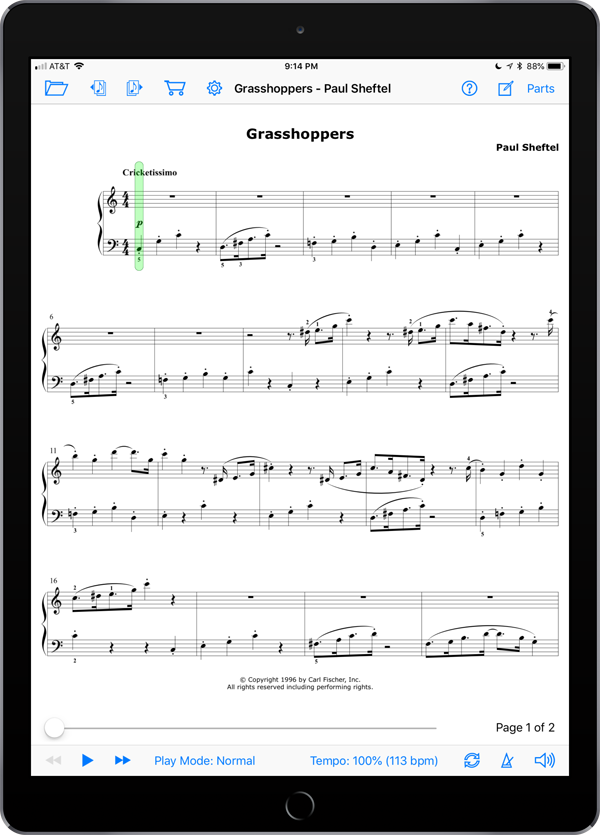 In the Country by Paul Sheftel
Paul has given us 8 imaginative pieces for the early intermediate level pianist that depict weekend life in the country. Each piece focuses on a particular mood or scene, ranging from joyous barbecues to swatting flies. Study notes included. MIDI performances have been recorded by the composer!
Use these pieces with an acoustic or digital piano!
This is a Carl Fischer publication, available in SuperScore.
Contents
A Blanket of Snow
Bar-B-Que
Dusk
Grasshoppers
Starlit Night
Swatting Flies
The Lone Hydrangea
To the Dump
Enjoy these examples of music playback in SuperScore!
In the Country

 in SuperScore