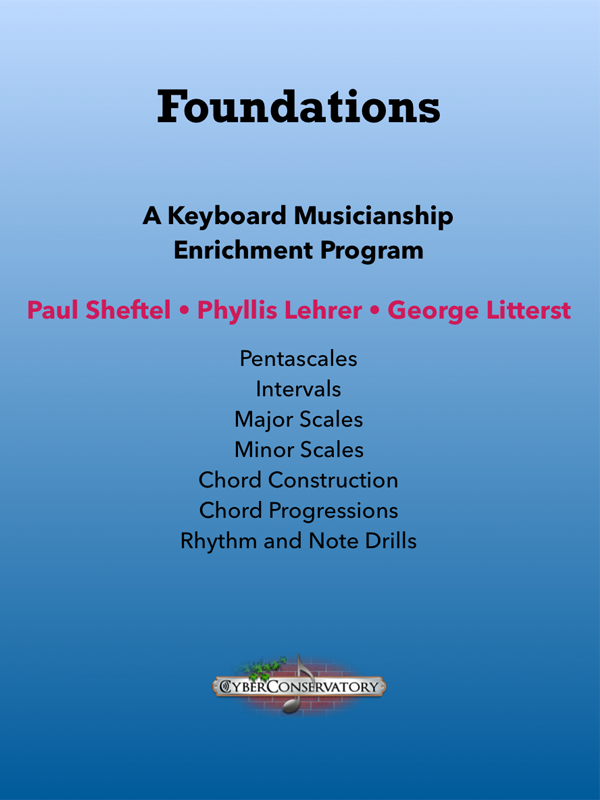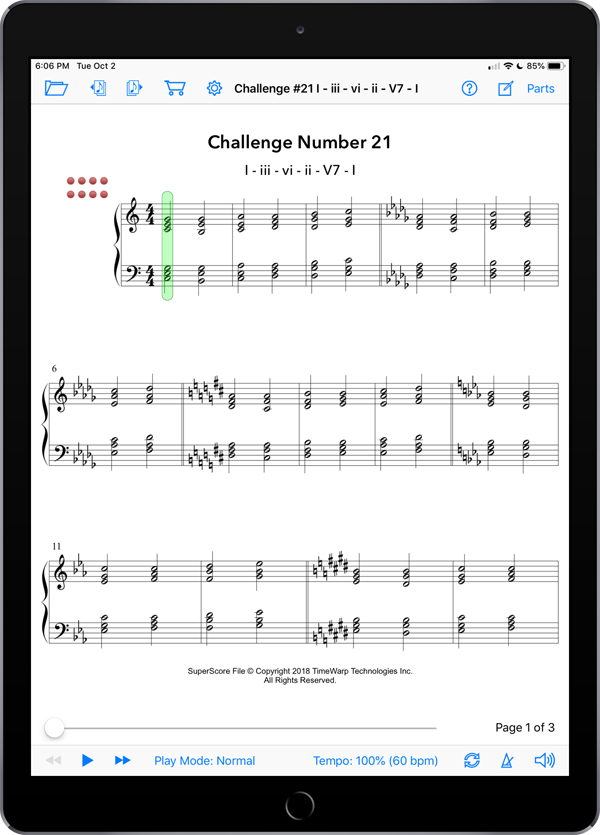 Foundations
Every pianist needs to learn the rudiments of music theory and to apply that knowledge comfortably at the keyboard. Foundations contains intriguingly simple and understandable explanations for musical concepts ranging from intervals to scales to chords to chord progressions.
According to the authors: "Foundations is comprised of activities to aid in the development of keyboard knowledge and skills. Every exercise is backed up by an interactive MIDI accompaniment that enlivens the experience of learning the fundamentals of music theory at the keyboard."
The SuperScore edition of Foundations includes the complete text of the printed edition (which is available from YBK Publishers) and MIDI accompaniments to all 82 exercises. These exercises invite the student to confront musical concepts at the keyboard and offer the opportunity to engage in an enjoyable practice experience. Before you know it, you've practiced each exercise so many times that your fingers just know what to do!
Use Foundations with an acoustic or digital piano. Set your own tempo. Loop sections to drill your fingers. Have fun while developing your skills!
Contents
Explanatory text and musical "challenges" covering:
Pentascales
Intervals
Major Scales
Minor Scales
Chord Construction
Chord Progressions
Rhythm and Note Drills