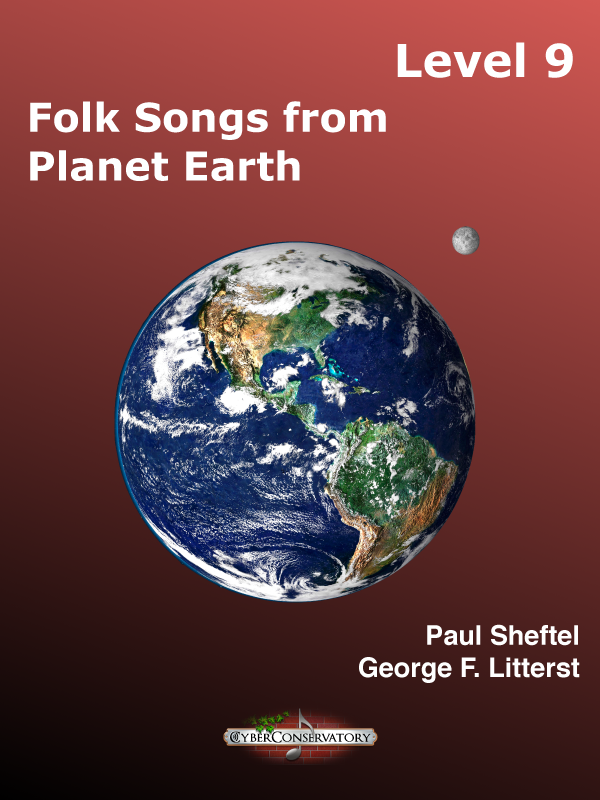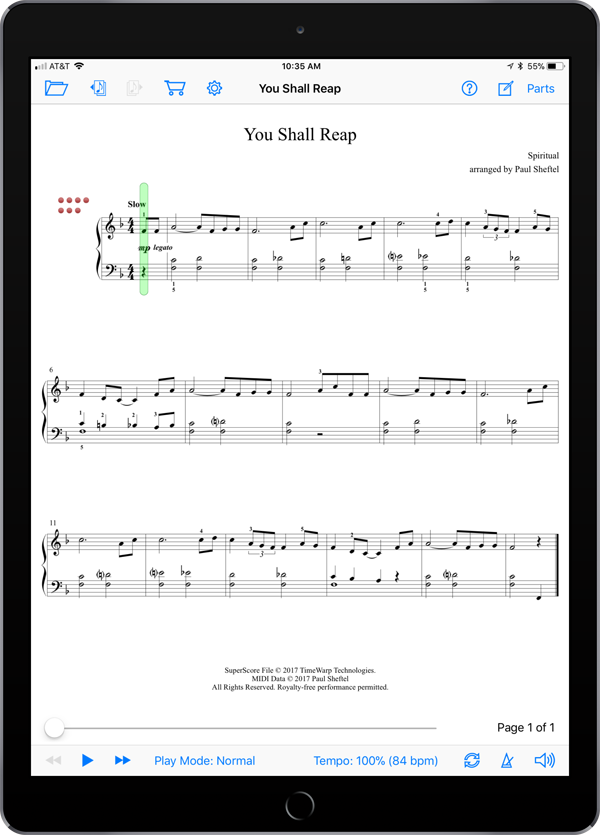 Folk Songs from Planet Earth Level 9
This publication features 21 folk songs from around the globe, arranged for piano solo with MIDI accompaniments. These are wonderfully tuneful pieces for early intermediate to intermediate players of all ages. Excellent sight-reading material.
Use these pieces with an acoustic or digital piano and enjoy the play-along experience provided by SuperScore!
Contents
Barbara Allen (English)
Bright Star (American)
Care, Thou Canker of Our Joys (English)
Christmas is Coming (English)
Early One Morning (English)
Fishing for Mussels (French)
Folk Song from Brittany (French)
Le petit chasseur (French)
Le voisin (French)
My Wagon (Dutch)
Pa'am achat (Israeli)
Savez-vous planter les choux? (French)
Shenandoah (American)
Song from Alabama (American)
Spring is Here (German)
The Loom (English)
The Osprey (Hungarian)
The Shuttle (German)
The Unquiet Grave (English)
Viens dans ce bocage (French)
You Shall Reap (Spiritual)
Enjoy these examples of music playback in SuperScore!
Folk Songs from Planet Earth Level 9

in SuperScore