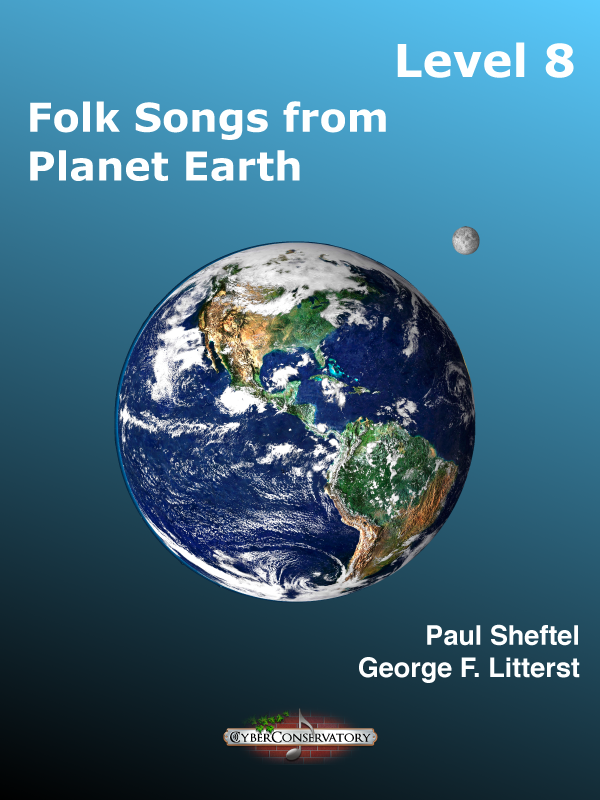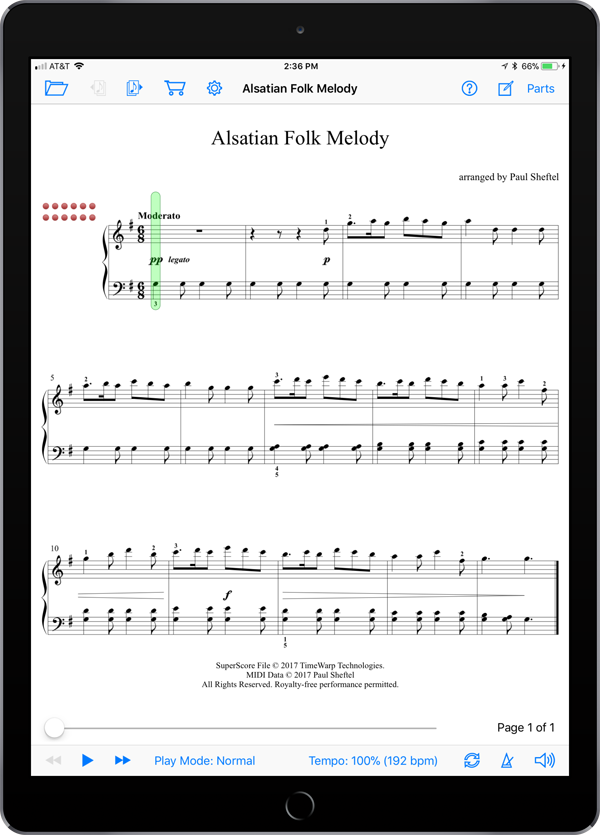 Folk Songs from Planet Earth Level 8
This publication features 21 folk songs from around the globe, arranged for piano solo with MIDI accompaniments. These are wonderfully tuneful pieces for early intermediate to intermediate players of all ages. Excellent sight-reading material.
Use these pieces with an acoustic or digital piano and enjoy the play-along experience provided by SuperScore!
Contents
Alsatian Folk Melody (Alsatian)
Calypso (West Indian)
Cherries Are Ripe (American)
Czech Folk Dance (Czech)
Dancing Cranes (French)
Fair Maidens (Rumanian)
Go In and Out the Window (American)
Hush-a bye Birdie (English)
M'sieu Banjo (American)
Picking Avocados (Israeli)
Picking Fruit (French)
Spinning Song (German)
Tambourine Dance (Israeli)
The Garden Wall (American)
The Peasant and the Crow (Danish)
The Sailboat (Dutch)
The Spanish Guitar (American)
The Steamboat (Dutch)
Troubadour Song (French)
We're Going 'Round the Mountain (American)
Where Are You Going My Pretty Maid? (English)
Enjoy these examples of music playback in SuperScore!
Folk Songs from Planet Earth Level 8

in SuperScore