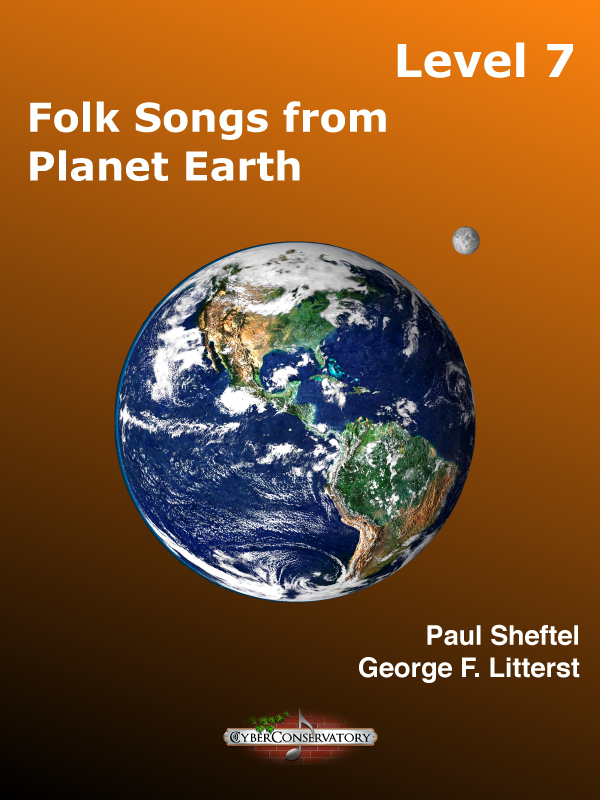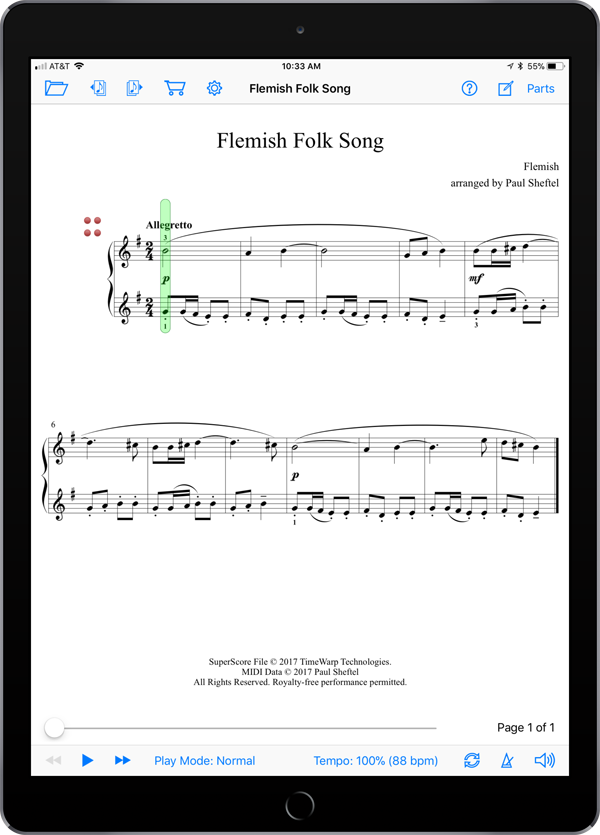 Folk Songs from Planet Earth Level 7
This publication features 27 folk songs from around the globe, arranged for piano solo with MIDI accompaniments. These are wonderfully tuneful pieces for early intermediate to intermediate players of all ages. Excellent sight-reading material.
Use these pieces with an acoustic or digital piano and enjoy the play-along experience provided by SuperScore!
Contents
A la Dolona (Middle Eastern)
A la volette (French)
All the Pretty Little Horses (American)
Ari ara (Israeli)
Arlequin (French)
Berceuse (French)
Dance (Polish)
Debka Hora (Israeli)
Fais dodo (French)
Flemish Folk Song (Flemish)
Goodbye Old Paint (American)
Hebrew Song (Israeli)
High on the Mountain (Scandinavian)
Hop Old Squirrel (American)
Hop, chook, chook (Polish)
Jim Along Josie (American)
Kagome (Japanese)
Lady 'Round the Lake (American)
Little Onion (Czech)
Napoleon (French)
Old Chisholm Trail (Cowboy Song)
Press Along (American)
Purim Song (Israeli)
Spring Dance (Scandinavian)
Taffta Hindi (Middle Eastern)
The Happy Plowman (Swedish)
Wedding Song (German)
Enjoy these examples of music playback in SuperScore!
Folk Songs from Planet Earth Level 7

in SuperScore