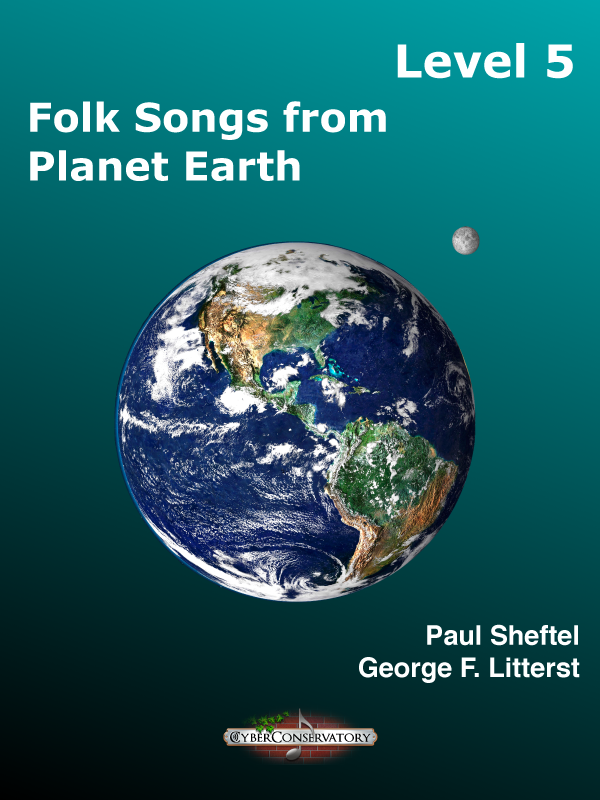 Folk Songs from Planet Earth Level 5
This publication features 29 folk songs from around the globe, arranged for piano solo with MIDI accompaniments and piano duets (with both parts recorded). These are wonderfully tuneful pieces for early intermediate-intermediate players of all ages. Excellent sight-reading material.
Use these pieces with an acoustic or digital piano and enjoy the play-along experience provided by SuperScore!
Contents
Ach, du Lieber Augustin (German)
Alouette (French)
Angels We Have Heard on High (French)
Baked Potato (American)
Blow the Man Down (English)
Brazilian Dance (Brazilian)
Christmas Carol (Chilean)
Dutch Folk Song (Dutch)
Estonian Folk Song (Estonian)
Evening Song (French)
French Carol (French)
Goodnight Ladies (American)
Green Meadow (English)
Gypsy Caravan (Uncertain Origin)
Hebrew Dance (Israeli)
Himmel und Erde (German)
I Ride an Old Paint Il (American)
Etait Un Avocat (French)
Johnny Has Gone for a Soldier (American)
Little Burro (Argentinian)
London Bridge (English)
Lullaby (Polish)
Old German Melody (German)
Russian Folk Song (Russian)
Russian Melody (Russian)
Shoo Fly (Shoo Fly)
The Muffin Man (American)
Ukranian Dance (Ukranian)
When the Train Comes Along (American)
Enjoy these examples of music playback in SuperScore!
Folk Songs from Planet Earth Level 5

in SuperScore