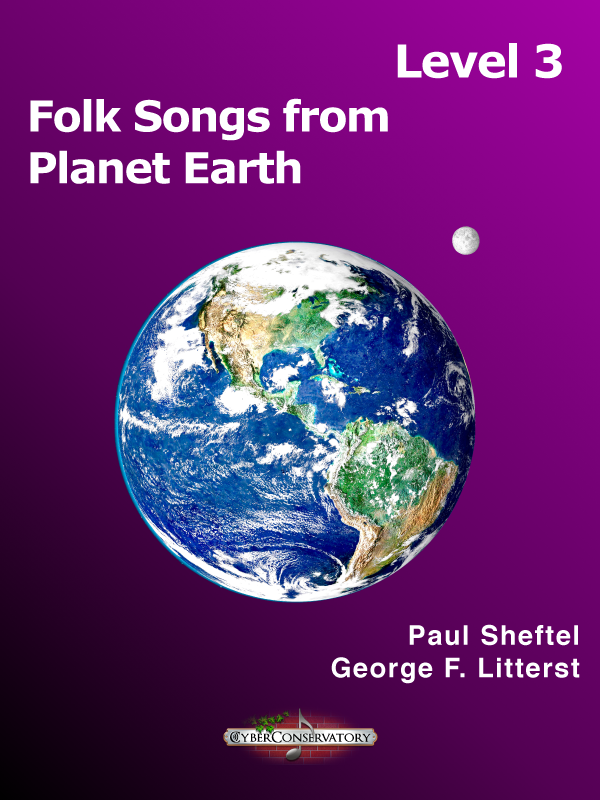 Folk Songs from Planet Earth Level 3
This publication features 22 folk songs from around the globe, arranged for piano solo with MIDI accompaniments and piano duets (with both parts recorded). These are wonderfully tuneful pieces for early intermediate level players of all ages. Excellent sight-reading material.
Use these pieces with an acoustic or digital piano and enjoy the play-along experience provided by SuperScore!
Contents
Czech Folk Song No. 1 (Czech)
Czech Folk Song No. 2 (Czech)
Folk Song from Guatemala (Guatemalan)
Folk Song from the Ukraine (Ukrainian)
Follow On (American)
German Dance (German)
Have You Seen My Honey Bear?(Israeli)
Israeli Dance No. 1 (Israeli)
Israeli Dance No. 2 (Israeli)
Latvian Folk Song (Latvian)
Les Cadets de Gascogne (French)
Lithuanian Folk Song (Lithuanian)
Little Bird (German)
Marching (French)
Old Mister Rabbit (German)
Planting Cabbage (French)
Russian Folk Song No. 1 (Russian)
Russian Folk Song No. 2 (Russian)
The Bee (French)
The Storks (French)
There's a Hole in My Bucket (American)
Walking (French)
Enjoy these examples of music playback in SuperScore!
Folk Songs from Planet Earth Level 3

in SuperScore