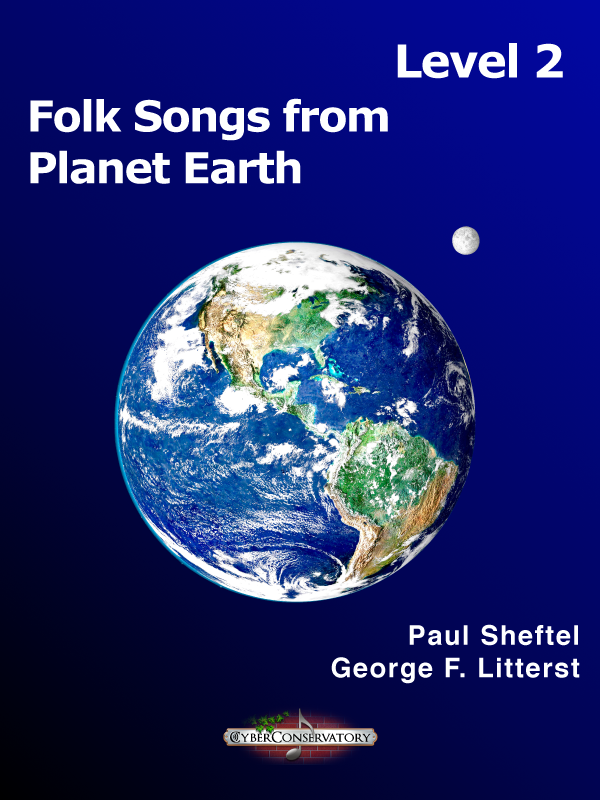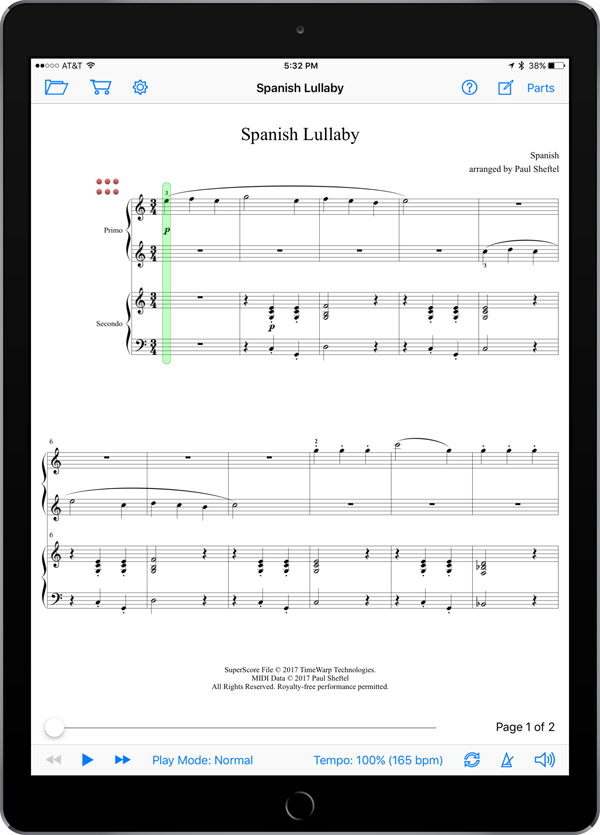 Folk Songs from Planet Earth Level 2
This publication features 22 folk songs from around the globe, arranged for piano solo with MIDI accompaniments and piano duets (with both parts recorded). These are wonderfully tuneful pieces for late elementary to early intermediate level players of all ages. Excellent sight-reading material.
Use these pieces with an acoustic or digital piano and enjoy the play-along experience provided by SuperScore!
Contents
American Folk Song (American)
Au clair de la lune (French)
Basque Folk Song (Basque)
Coventry Carol (English)
Deaf Woman's Courtship (American)
French Folk Song No. 1 (French)
French Folk Song No. 2 (French)
French Lullaby (French)
German Folk Song (German)
German Lullaby (German)
Kuckuck (German)
Les Cloches (French)
Mexican Christmas Song (Mexican)
Navajo Indian Song (Navajo)
Norwegian Folk Song (Norwegian)
Sea Chantey (British)
Song From the British Isles (English)
Spanish Lullaby (Spanish)
The Bear Went Over the Mountain (American)
The Dog in the Kitchen (German)
Tower Guard (French)
Twinkle, Twinkle Little Star (French)
Enjoy these examples of music playback in SuperScore!
Folk Songs from Planet Earth Level 2

in SuperScore