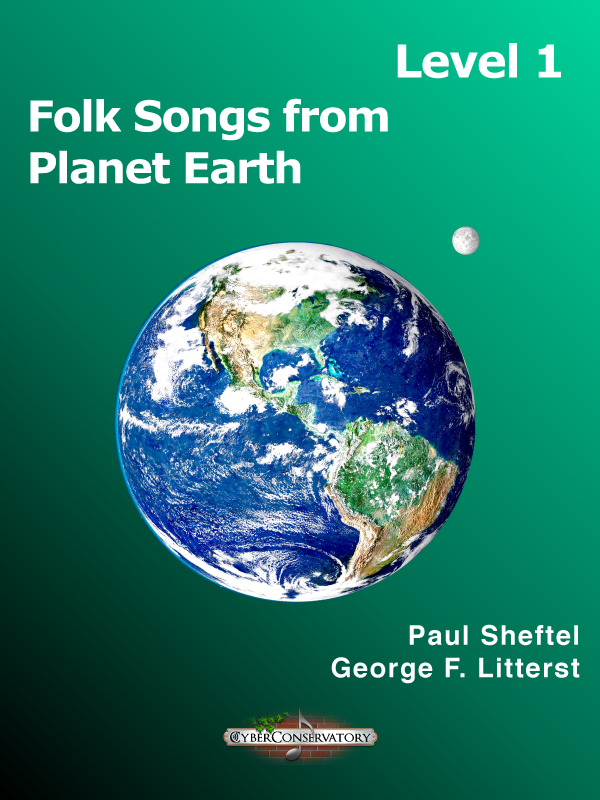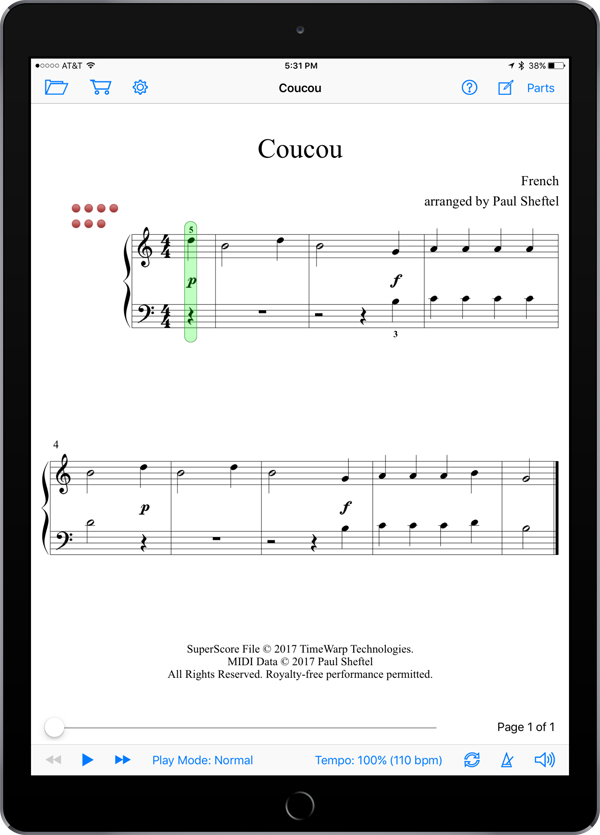 Folk Songs from Planet Earth Level 1
This publication features 9 lovely folk songs from around the world, arranged for piano solo with MIDI accompaniments and piano duets (with both parts recorded). These are wonderfully tuneful pieces for beginners of all ages and excellent sight-reading material for late elementary players.
Use these pieces with an acoustic or digital piano and enjoy the play-along experience provided by SuperScore!
Contents
Austrian Folk Song (Austrian)
Berceuse (French)
Chinese Chantey (Chinese)
Coucou (French)
French Folk Song (French)
Go Tell Aunt Rhodie (American)
Ice Skating (French)
The Old Gray Hen (Swiss)
Waltz (Czech)
Enjoy these examples of music playback in SuperScore!
Folk Songs from Planet Earth Level 1

in SuperScore