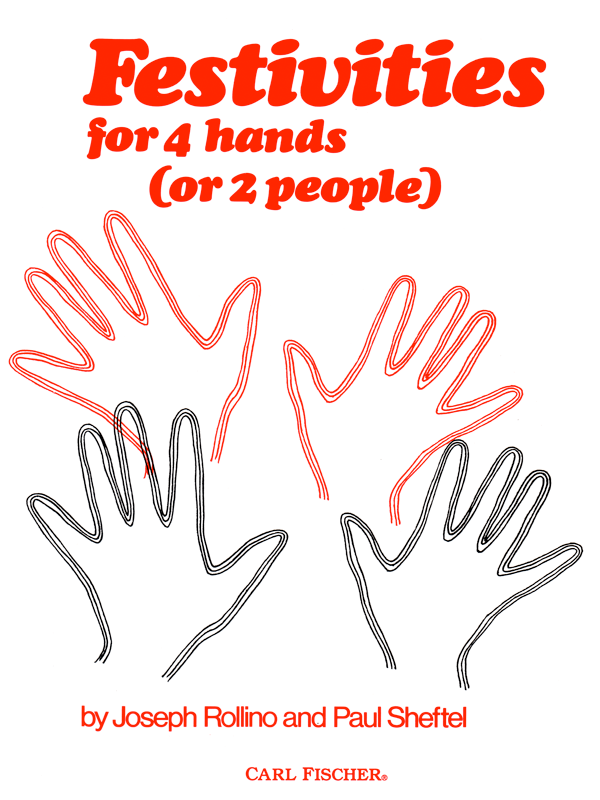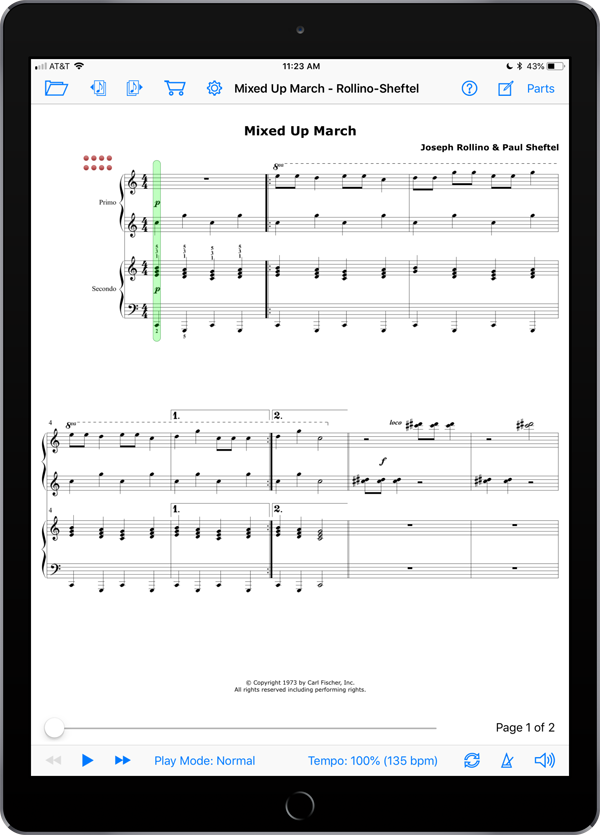 Festivities for 4 Hands (or 2 People) by Joseph Rollino & Paul Sheftel
10 sparkling duets for early intermediate level pianists. These pieces are composed of musical patterns that are easy to learn. However, fun ensemble challenges have been created by the composers!
This collection encompasses a variety of musical styles including contemporary sounds. Optional but fun MIDI accompaniments can be used for practice and performance. MIDI performances of the primo and secondo parts have been recorded by Paul Sheftel, making it easy to practice the complete piece when your partner is not available!
Show or hide parts in SuperScore. Practice your part while SuperScore plays the other part. Set your own tempo. Loop sections for repeated practice.
Have fun playing with your real or virtual duet partner!
This is a Carl Fischer publication, available in SuperScore.
Contents
Canon
Chinese Lanterns
Crash!
Double Cross
Five Finger Round
Hold Your Own
Mix-Up March
Mixed Up March
Ping-Pong
Yoghurt
Enjoy these examples of music playback in SuperScore!
Festivities for 4 Hands in SuperScore