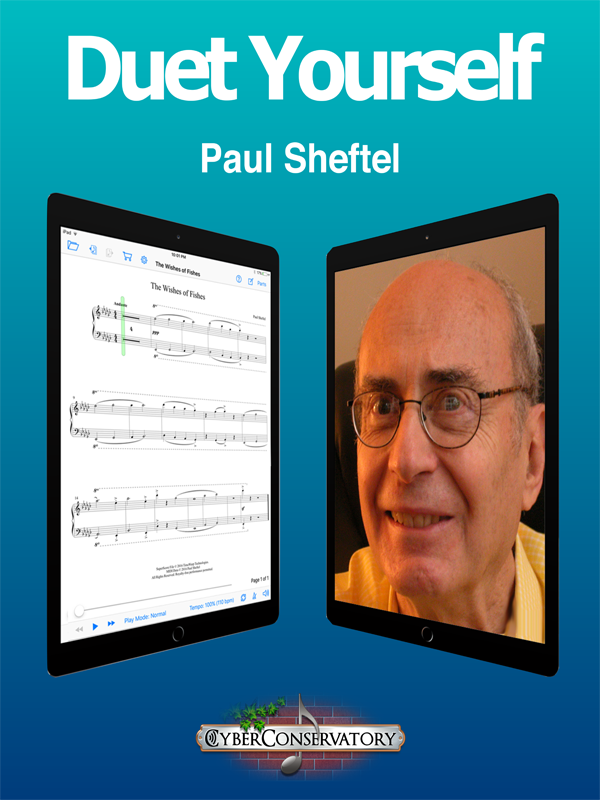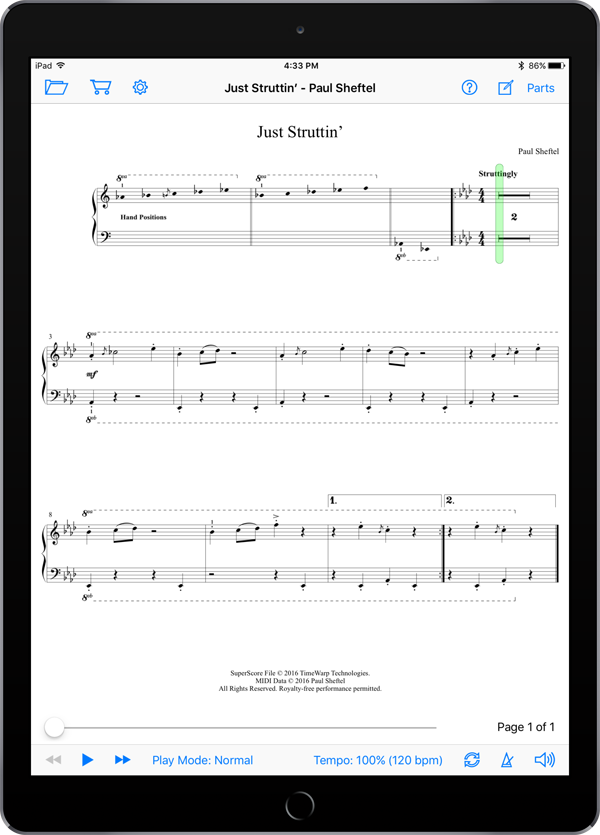 Duet Yourself by Paul Sheftel
Explore the high and low ends of the keyboard while playing along with imaginative MIDI accompaniments that could only have been written by Paul Sheftel. Hand positions are clearly illustrated for each of these late elementary level compositions.
Use these pieces with an acoustic or digital piano and enjoy the play-along experience provided by SuperScore!
Contents
A Little Sad
Bizarre
Boobadooba
Country Lane
Ice Cream
Just Struttin'
Lands Beyond
Lickity Split
Sassy
The Wishes of Fishes
Ups and Downs
Enjoy these examples of music playback in SuperScore!
Duet Yourself in SuperScore