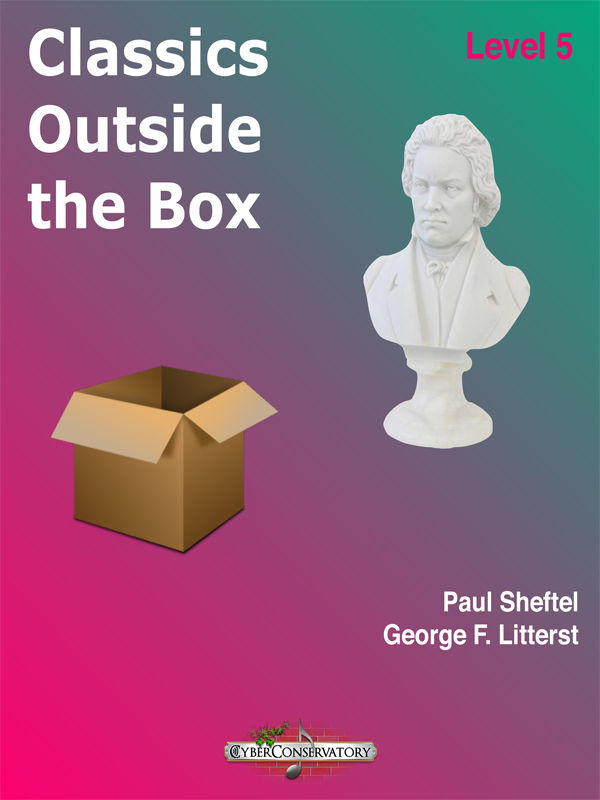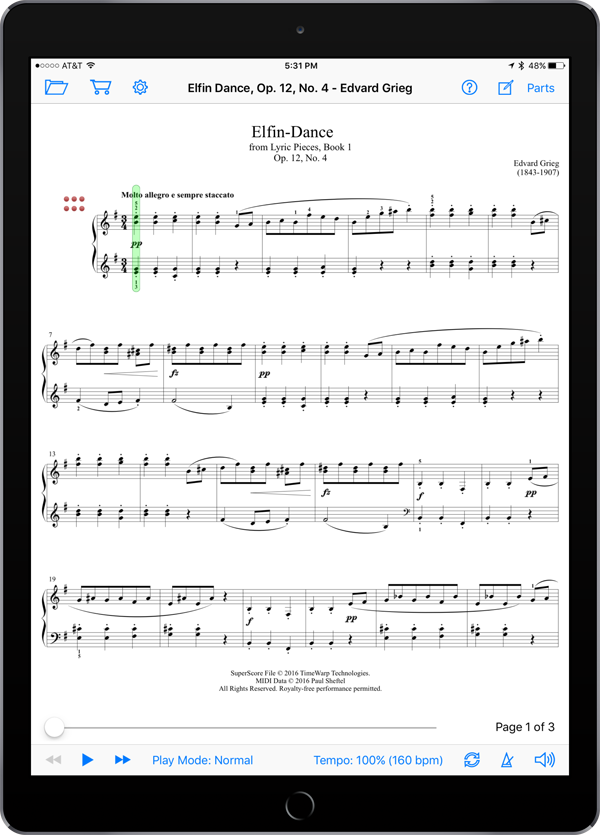 Classics Outside the Box Level 5
This is the 5th level (late intermediate) in a 6-volume, graded series of classic piano works. Includes MIDI performances, engaging but optional accompaniment tracks, scholarly editing, and suggestions for learning. Created by Paul Sheftel and George Litterst.
Use these pieces with an acoustic or digital piano and enjoy the play-along experience provided by SuperScore!
Contents
Ecossaise in E-Flat, WoO 86 – Ludwig van Beethoven
Elfin Dance, Op. 12, No. 4 – Edvard Grieg
Etude in D Minor, Op. 82, No. 65 – Cornelius Gurlitt
Little March – Paul Sheftel
Minuet in D – Franz Joseph Haydn
Minuet in D Minor – George Frederic Handel
Minuet, Sz. 53, No. 16 – Béla Bartók
Musette in G Major – J.S. Bach
Polonaise – Leopold Mozart
Prelude in C Minor, BWV 999 – J.S. Bach
Scherzo, J. 207 – Carl Maria von Weber
Study, Op. 176, No. 24 – Jean-Baptiste Duvernoy
The Little Prankster, Op. 117, No. 18 – Cornelius Gurlitt
The Mill, Op. 117, No. 33 – Cornelius Gurlitt
Wet Minnows (A Little Minnowet) – Paul Sheftel
Enjoy these examples of music playback in SuperScore!
Classics Outside the Box Level 5

in SuperScore