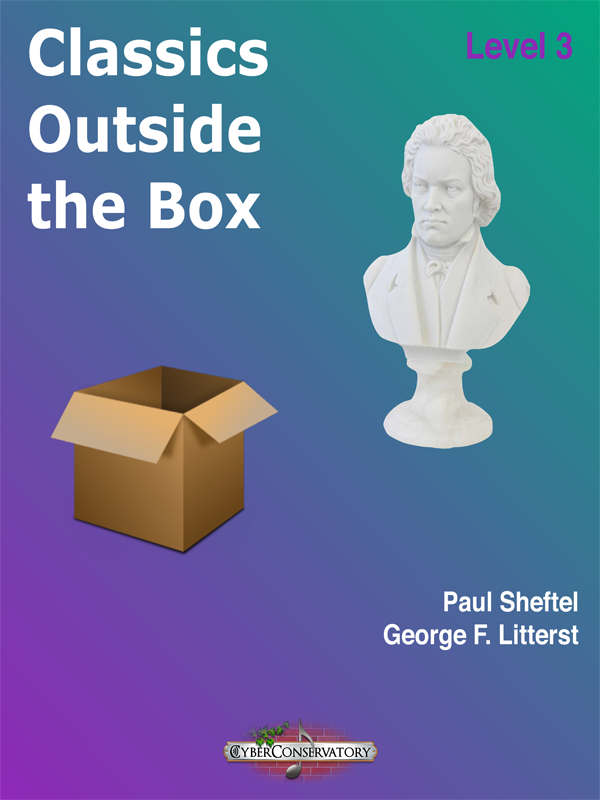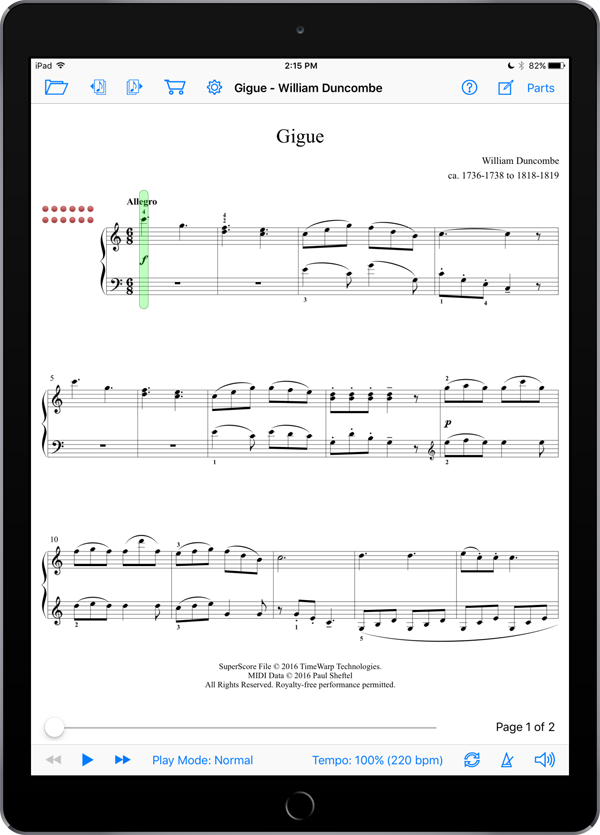 Classics Outside the Box Level 3
This is the 3rd level (intermediate) in a 6-volume, graded series of classic piano works. Includes MIDI performances, engaging but optional accompaniment tracks, scholarly editing, and suggestions for learning. Created by Paul Sheftel and George Litterst.
Use these pieces with an acoustic or digital piano and enjoy the play-along experience provided by SuperScore!
Contents
Allegretto, Op. 125, No. 3 – Anton Diabelli
Former Friends, Sz. 42, No. 3 – Béla Bartók
German Dance in D, Hob. IX-22, No. 2 – Franz Joseph Haydn
German Dance in D, WoO 15, No. 1 – Ludwig van Beethoven
German Dance in E, Hob. IX-22, No. 9 – Franz Joseph Haydn
Gigue from Sonata in C – William Duncombe
King William's March – Jeremiah Clarke
Menuet in D Minor – Jean-Baptiste Lully
Minuet in G – Daniel Gottlob Türk
Musette in D Major – J.S. Bach
Playing Soldiers, Op. 31, No. 4 – Vladimir Rebikov
Soldier's Song, Op. 249, No. 68 – Louis Köhler
Waltz, Op. 140, No. 7 – Cornelius Gurlitt
Enjoy these examples of music playback in SuperScore!
Classics Outside the Box Level 3

in SuperScore