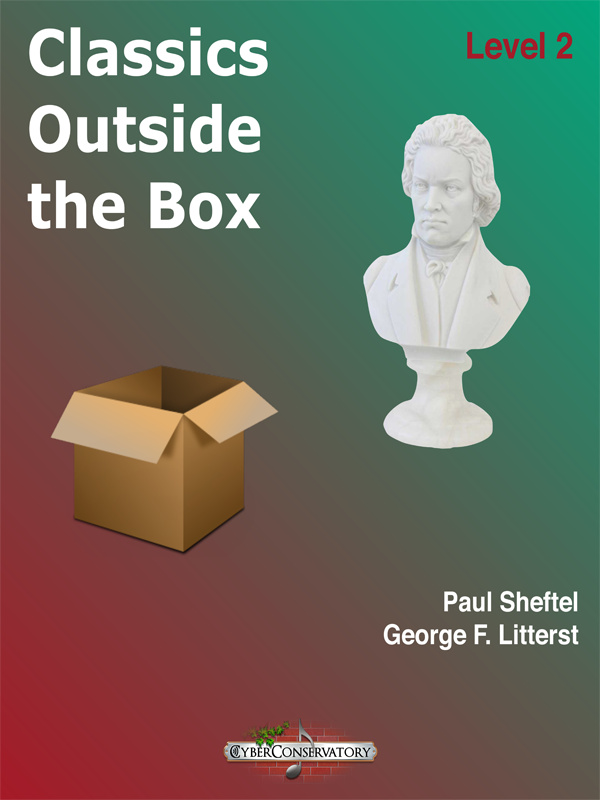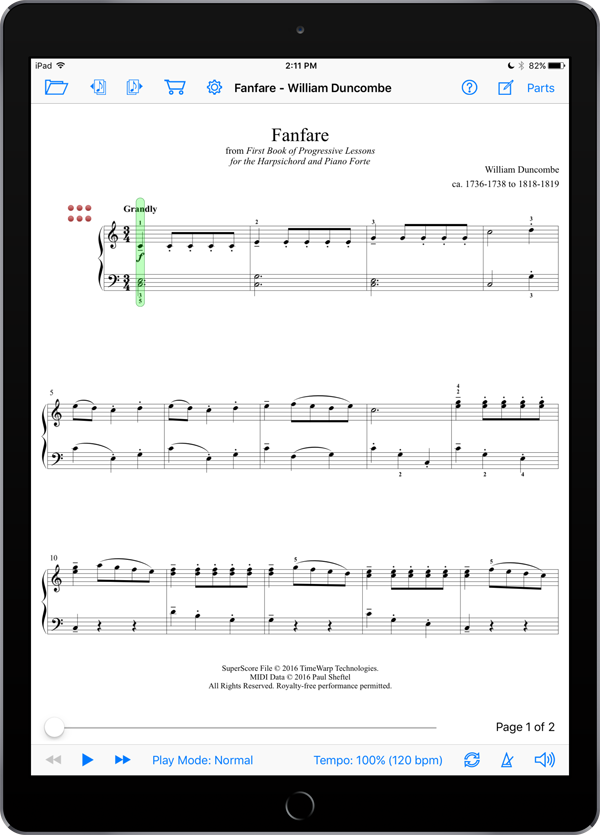 Classics Outside the Box Level 2
This is the 2nd level (early intermediate) in a 6-volume, graded series of classic piano works. Includes MIDI performances, engaging but optional accompaniment tracks, scholarly editing, and suggestions for learning. Created by Paul Sheftel and George Litterst.
Use these pieces with an acoustic or digital piano and enjoy the play-along experience provided by SuperScore!
Contents
Bagatelle in G, Op. 125, No. 4 – Anton Diabelli
Bourlesq – Leopold Mozart
Carefree – Daniel Gottlob Türk
Fanfare – William Duncombe
Minuet en Rondeau – Jean-Philippe Rameau
Minuet in D Minor – Leopold Mozart
Minuet in F Major – Leopold Mozart
The Bear – Vladimir Rebikov
Enjoy these examples of music playback in SuperScore!
Classics Outside the Box Level 2

in SuperScore