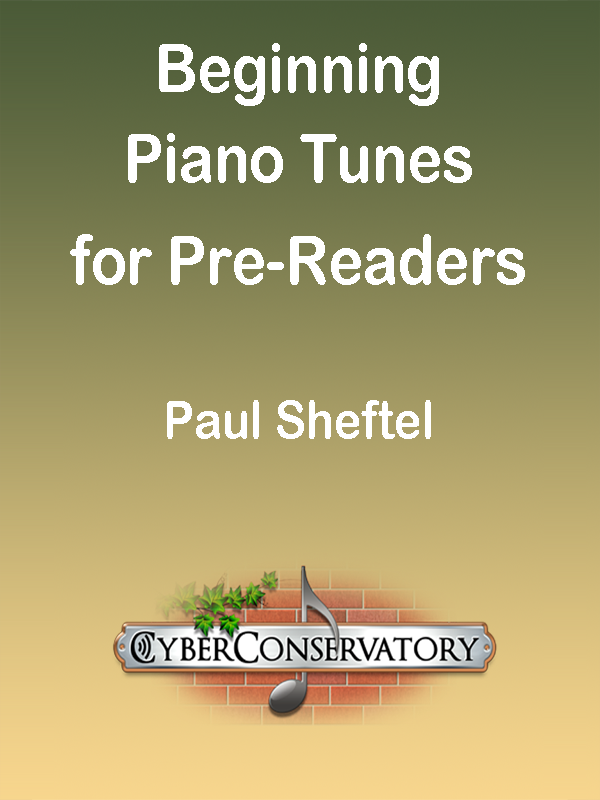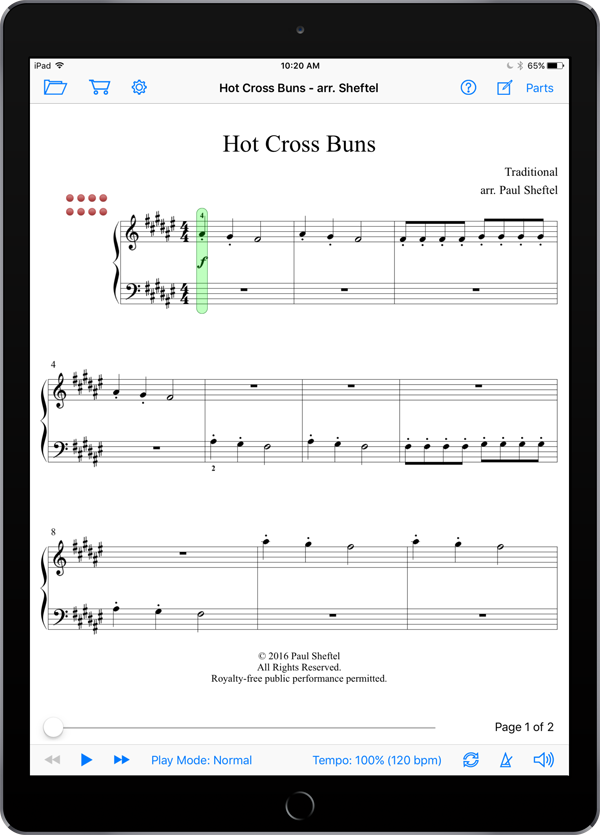 Beginning Piano Tunes for Pre-Readers
Beginning Tunes for Pre-Readers consists of 11 charming pieces to learn by ear using 5 black keys or simple hand positions on white keys. They will engage the musical imagination of any young beginning student.
Students can listen to a MIDI recording of the student part at any tempo and play-along with delightful MIDI backing tracks by Paul Sheftel. 
Contents
Button, Button
China Doll
Great Big Ice Cream Cones
Hey, Betty Martin
Hot Cross Buns
Israeli Fok Song
Lightly Row
Peter, Peter, Pumpkin Eater
Rain Dance
The Hen
Who's That Tappin' at the Window?
Enjoy these examples of music playback in SuperScore!
Beginning Tunes for Pre-Readers in SuperScore