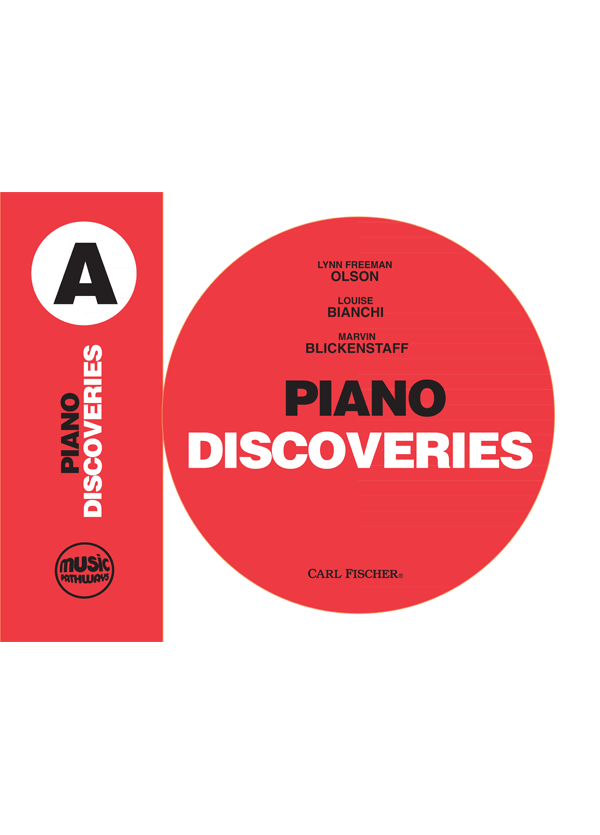 Music Pathways: Piano Discoveries – Level A
This is the first book of the Music Pathways piano method, authored by Lynn Freeman Olson, Louise Bianchi, and Marvin Blickenstaff. The method begins with pre-staff notation and offers introductory pieces that can be taught by rote. Musical concepts are introduced and reinforced in a logical and rigorous fashion.
By the end of this book the student can read music that covers the complete grand staff and beyond. Fun and pedagogically inspiring MIDI accompaniments have been provided by Paul Sheftel, who has also recorded the piano parts.
This is a Carl Fischer publication, available in SuperScore.
Contents
Music Pathways – Piano Discoveries – Level A
Complete, electronic version of the published book
All new, interactive SuperScore files
MIDI accompaniments by Paul Sheftel
Enjoy these examples of SuperScore playback of the associated album, Piano Solos Level A!
Music Pathways Level A in SuperScore